With the abundance of new and exciting food stall concepts nowadays, it's hard to believe that customers would patronize only one. Even the most devoted of foodies are bound to exhaust their favorite brand's surfeit of menu items at some point!
Hong Kong Style Noodles, however, is among the few to continuously build a loyal following. After all, beyond their stalls' deceptively simple menu is a whole new food experience with endless possibilities.
Looking for a potentially profitable-yet-affordable business opportunity? Keep reading to know more about Hong Kong Style Noodle & Dimsum's franchising details.
Franchise Highlights: HK Style Noodles
| | |
| --- | --- |
| Overview of HK Style Noodles | A food cart offering Hong Kong-style fried noodles with customizable sauces |
| HK Style Noodles franchise fee | Starts at Php 150,000 |
| Franchise fee inclusions | Food cart, Heavy duty steamer, Griddle, Menu board, Signages, Uniform of service crew, Initial inventories and supplies, etc. |
| Advantage of franchising HK Style Noodles | Payback period can be as short as 5 to 8 months given high daily sales volume |
| Disadvantage of franchising HK Style Noodles | Other food carts offer the same "Hong Kong-style fried noodles" product which pose a direct threat to the business |
---
Looking for other popular and profitable food cart franchises in the Philippines? Check out PinoyMoneyTalk's list of 100 Best Franchises in the Philippines under Php 1 Million
---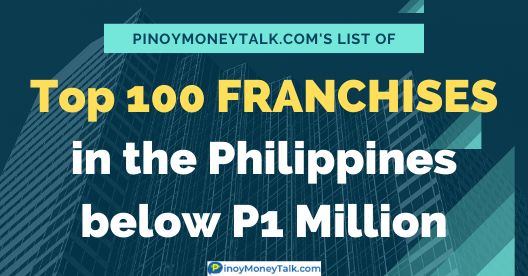 HK Style Fried Noodles History
The HK Style Fried Noodles brand is under Asia Pacific and Global Franchising Corporation (AP & GF Co.). Established in 2000 by young entrepreneurs Angelito Marcelino & Jo Ann Buenaventura, AP & GF Co. started as a flagship restaurant named Lin-Shin Noodles & Dimsum in Caloocan City. Their business venture quickly proved profitable, and the partners soon recognized the potential in the franchising business model which was just starting to boom in the Philippines at the time.
The business was formally registered as a company in 2002 and launched several franchise brands in the following year. Enjoying rapid growth and success over the years, they now have more than a hundred outlets nationwide.
Some of their popular food cart locations are:
SM North EDSA
Victory Mall
Puregold Tayuman
Market! Market!
Robinson's Metro East
Various LRT and MRT stations
Recipe for Success
Since its humble beginnings as a restaurant in Caloocan, AP & GF Co. (formerly Lin-Shin Noodles & Dimsum) has been receiving widespread national recognition, with Mr. Marcelino appearing on acclaimed TV programs such as "Kumikitang Kabuhayan" in ABS-CBN & "Business Light" in ANC Channel.
The business has also gained many awards and recognitions such as:
22nd Annual National Awards Consumers Quality Awards: "2004 People's Choice Awards for "Top Food Cart Franchise"
2004 National Shoppers' Choice Annual Awards for "Most Outstanding Food Cart" (Metro Manila Category)
2005 Philippine Business Achievers Awards for "Most Outstanding Food Cart Franchise"
What makes AP & GF Co. different from other franchisors out there? What's their big secret to success?
According to the owners, the company treats their franchisees more than just mere business partners but like family and is committed to providing them with all-around support. They strive to serve customers and "friends" (referring to franchisees) with personalized services and assistance honed through years of award-winning business experience in the field of franchising.
Potential franchisees, especially first-timers, are often excited with the prospect of earning quickly and "being their own boss" but clueless as to basic functions such as store operations and marketing. The company behind HK Style Fried Noodles promises to handhold their franchisees every step of the way, so that the latter can be more at ease and focused on the business.
HK Style Noodles Products
Among the plethora of food stall brands out there, how does HK Style Fried Noodles compete with its namesake as its only menu item? Before we answer that, let's first have a brief history lesson about the origin of Chinese-style fried noodles.
According to iFood.tv, the oldest mention of noodles was first discovered in Qinghai, Shandong province during the Han Dynasty (206 BC – 220 AD). In the Western Han Dynasty, the government had to implement food processing techniques that made food storage easier and more affordable for their militaries. Although the actual innovator remains unknown, it is generally believed that locals during the time dried or deep fried the noodles to make them last longer.
Given its bare-bones offering, what made HK Fried Noodles & Dimsum an instant hit among foodgoers?
The secret is in the customizability. Customers can choose between different toppings of pork, beef and shrimp siomai, sharksfin and burger patties.
Here's the best part of it all: foodies can use six different sauces without restrictions on how much and what combinations to use! How cool is that?
Choosing the appropriate sauce combinations and amounts can be challenging, but it's part of the thrill which makes every trip to an HK fried noodles stall a whole new experience. Their popular sauces are:
Oyster sauce
Teriyaki sauce
Peanut sauce
Toyomansi sauce
Chili garlic sauce
Sweet chili sauce
In case your "personalized" fried noodle turns out a tad bit too spicy, worry not! They've got you covered with the classic Black Gulaman which they also sell in store.
HK Style Fried Noodles Franchise Details
Hong Kong Style Noodles & Dimsum is one of the most affordable yet profitable food franchises Filipinos can venture into, with customers flocking to their stalls every single day.
Interested in franchising this successful food stall brand? Check out their franchising details below if you want to begin your franchising journey with them. Asia Pacific & Grand Franchising, the company granting franchises for HK Style Noodles & Dimsum, is currently accepting applications through their website.
The franchise fee for a HK Style Fried Noodles food cart costs Php 150,000. This fee includes the following franchise benefits: 
Food Cart (free delivery within metro manila)
Heavy Duty Steamer
Griddle
Utensils
Small Wares
Menu board
Signages
Uniform of service crews
Initial inventories and supplies
Business Training and orientation
Pre-opening assistance
Grand Opening Assistance
Site Assistance
How to Franchise HK Style Noodles
To apply, interested franchisees may visit the AP & GF Co.'s website to fill out the franchise application form. They must also prepare and submit the following:
1pc. 2×2 picture
Photocopies of at least 2 valid IDs
"Letter of Intent to Franchise" addressed to:

Mr. Angelito S. Marcelino
General Manager
Asia Pacific & Global Franchise Co. (AP & GF Co.)
Unit C-4 Dunville Condominium
Castilla St. cor. Valencia st. Brgy.
Valencia, New Manila, QC.
Make sure to indicate your proposed location for the franchise in your letter of intent. Upon the approval of the application, you will be contacted by AP & GF Co. to discuss the policies and values of Hong Kong Style Noodles & Dimsum.
Does franchising HK Style Fried Noodles seem like a sustainably lucrative business opportunity? Here's our brief analysis on this venture.
Pros of Franchising HK Style Fried Noodles
The highly customizable fried noodle concept proved to be more than just a hype, still drawing in customers years after its introduction to the market.
AP & GF Co., the franchisor company, emphasizes "family-like" relations with their franchisees which could be of help to franchisees looking for constant support and assistance.
The initial franchise investment of Php 150,000 is one of the most affordable among food stall franchises. Coupled with a high daily sales volume, the payback period can be as short as 5 to 8 months.
Cons of Franchising HK Style Fried Noodles
Other food carts offer the same "Hong Kong-style fried noodles" product which may pose a direct threat to your stall's profitability.
The company does not have copyright on the name "Hong Kong Style Fried Noodles" and a handful of competitors with a similar business name have emerged in recent years.
The food cart industry is very competitive and new food businesses with more exciting or appealing concepts can just sprout any day.
Franchising Contact Details
If you have inquiries regarding the HK Style Fried Noodles franchise, you may contact the company at:
Head Office: Unit C-4 Dunville Condominium, Castilla St. cor. Valencia St. Brgy. Valencia, New Manila, QC.
Telephone Number: (02) 343 0536
Cellphone / Mobile Number: 0917 500 0772 | 0928 505 0221
Email Address: apgf001@yahoo.com
Website: www.asiapacificfranchising.com
---
Interested in other food cart franchises? Check out PinoyMoneyTalk's list of 100 Best Franchises in the Philippines under P1 Million
---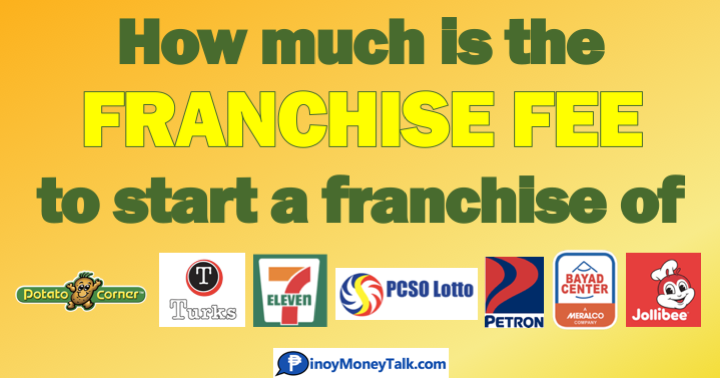 Sources: AP & GF Co.'s official website and Facebook page, ifood.tv