You've seen the long lines, you've tasted the product, now you want to cash in on the milk tea craze in the Philippines. How to franchise CoCo Fresh Tea & Juice, you ask? Continue reading for more details.
During the first wave of the milk tea phenomenon in the country, companies such as Serenitea, Happy Lemon, and Cha Time emerged as top-of-mind brands. In the past years, though, growth seemed to have peaked but interestingly these days, it appears there is a resurgence of interest for milk tea.
This seeming second wave has produced buzz — and profitably long queues — for dozens of new milk tea players, including Gong Cha, Tiger Sugar, Macao Imperial Tea, JLD Dragon, Yi Fang, Tokyo Bubble Tea, Xing Fu Tang, Share Tea, ChaChaGo, Black Scoop Cafe, and of course, Coco Fresh Tea & Juice.
Highlights of CoCo Milk Tea Franchise
| | |
| --- | --- |
| Overview of CoCo Fresh Tea & Juice | A beverage stall offering flavored milk tea and fresh teas and juices from Taiwan |
| CoCo Milk Tea franchise fee | Not available in the Philippines, but other foreign locations are open for franchising |
| Advantage of franchising CoCo Milk Tea | Milk tea craze shows no signs of slowing down, with long queues everytime in popular milk tea shops. |
| Disadvantage of franchising CoCo Milk Tea | Milk tea industry is getting more and more saturated, with competition heating up among dozens of local and foreign brands. |
---
Interested in other milk tea or food cart franchises? Check out PinoyMoneyTalk's comprehensive list of the 100 Best Franchises in the Philippines under Php 1 Million.
---
History of CoCo Fresh Tea & Juice
CoCo Fresh Tea & Juice's history began in 1997 when founder Tommy Hung opened the first branch in Tamsui, a seaside district in Taipei, Taiwan. At present, the company has more than 3,500 outlets around the world, including branches in the United States, China, Japan, United Kingdom, Singapore, and of course, the Philippines.
CoCo's products were an innovation on the traditional milk tea, an original creation credited to Liu Han-Chieh of the Chun Shui Tang teahouse in Taiwan.
Liu is said to have chanced upon the idea during a visit to Japan when he saw coffee being served cold. Tea, back then, was traditionally served hot. When he returned to Taiwan, Liu started serving iced-cold tea and experimented by adding milk, sugar, and chewy tapioca balls.
With that, the milk tea we now know was born and has taken the world by storm since then.
Boba milk tea = female breasts?
Did you know that milk tea's famous boba surprisingly has sexual origins?
Your typical milk tea contains a combination of tea, milk, and other flavorings and, most importantly, the tapioca balls floating at the bottom of the cup. The tapioca balls are also called bubbles, hence the alternative name "bubble milk tea" or pearls, which is why they're also called "pearl milk tea."
But in Taiwan, the tapioca balls are called boba and, curiously enough, this term actually has sexual origins.
"Boba" is Chinese slang for the female breasts and was used to refer to the tapioca balls that seem to resemble the pair of a woman's "physical assets". It's possible that after reading this, it will be hard to unsee those boba in your next milk tea order.
How to make your own Milk Tea
These days, milk tea comes in a variety of variants and flavor combinations. There's classic (with tea, milk, and tapioca balls), fruit-filled, candy-flavored, cheese, brown sugar, and rock salt, among others.
If you find yourself craving for milk tea but are unable to find a place to buy one, you can actually choose to make one yourself because the steps to make it is just easy.
To make your own traditional milk tea, follow this simple recipe:
Since it takes some time to cook the tapioca balls (also called pearls or boba), prepare this beforehand. Boil 1 part tapioca pearls in 7 parts water.
Stir occasionally to prevent the pearls from sticking. Cooking time is around 8-10 minutes or until the pearls are soft and chewy.
Once cooked, place the pearls in a fine mesh strainer and rinse with lukewarm or cold water to stop the pearls from being cooked further. Add sugar syrup, honey, or condensed milk to sweeten the tapioca pearls.
Now time to prepare the milk and tea combination. Steep your tea for 1 to 5 minutes to get the taste you desire. Teas that are steeped longer usually have more robust and stronger flavors while teas steeped for shorter times have milder flavors.
While the tea is steeping, heat 1/2 cup of milk until it steams. Once done, transfer the steamed milk to a different container and whip it to froth.
Pour and combine your milk into the tea, then add the pearls. Enjoy!
Of course, alternatively, you can just choose to buy a cup from your trusted milk tea shop, such as CoCo Fresh Tea & Juice.
CoCo Fresh Tea & Juice in the Philippines
CoCo Fresh Tea & Juice was brought to the Philippines in 2013 by a local company called Tobistro Foods Inc. The company's owner, Larry Evans Tan, knew that the milk tea industry in the Philippines then was already competitive, but he still decided to franchise it as he saw an opportunity to offer fresh tea and juices alongside milk teas.
The company has seen tremendous growth in the last six years. As of 2020, Coco Fresh Tea & Juice can be found in at least a dozen locations nationwide. Here are their current branches as listed in their Facebook page.
Eastwood Mall (2nd Flr. Techno Plaza 2)
Regis Center Katipunan (2nd Flr.)
Ayala Fairview Terraces (Central Garden Ground Flr.)
SM City North Edsa (City Center 2nd Flr.)
SM City Fairview (Upper Ground Flr., Annex 1)
Gateway Tower, Araneta Center Cubao (Level 1)
Cyberpark Tower 1 Cubao (Level 2)
Rockwell Business Center Ortigas (Level 1)
Fisher Mall (2nd Flr.)
SM City Manila (4th Flr.)
Lucky Chinatown (3rd Flr.)
SMX Convention Center MOA Mall of Asia (Level 1)
Venice Grand Canal Mall (Level 2)
Despite being a relative latecomer to the local milk tea market, CoCo was able to catch up and have undoubtedly made a mark together with long-time favorites Serenitea, Cha Time, Happy Lemon, and the like.
Most CoCo stores are filled with long lines from yuppies and millennials, and GrabFood and FoodPanda delivery persons too, ordering the following popular variants from its menu:
CoCo Milk Tea
Pearl Milk Tea
3 Buddies Milk Tea
Panda Milk Tea
Passion Fruit Tea Burst
Matcha Slush with Salty Cream
Salty Cream Milk Tea
Chocolate with Pudding and Pearl
Lemon Dunk
CoCo Milk Tea Franchise in the Philippines
This will surely disappoint potential franchisees in the Philippines, but according to the company, they are currently not looking to franchise outlets.
The master franchise owner of Coco in the Philippines is Tobistro Foods Inc. and although they are eyeing expansion, they plan to do so on their own for now, without help from external franchise partners. The official announcement in Coco Fresh Tea & Juice Philippines Facebook page states that:
"CoCo Fresh Tea & Juice is a registered trademark of Tobistro Foods, Inc. in the Philippines. CoCo Fresh Tea & Juice Philippines is currently not open for franchising."
Also stated on their website: "We are currently not open for any franchising opportunities in the Philippines."
This announcement will surely break the hearts of those itching to own a Coco Fresh Tea & Juice franchise, but here's an opportunity: you can be the franchise owner of a Coco outlet in another country.
Franchising CoCo in Other Countries
The following countries are priority locations in 2020 for franchise applications, according to the company:
North America: USA
Europe: Belgium, Denmark, Finland, France, Germany, Greece, Italy, Norway, Poland, Portugal, Sweden, Switzerland, United Kingdom
Asia: Indonesia, Japan, Malaysia, Singapore, Thailand, Vietnam
Take note that for these international locations, the franchise that will be granted will be based on multi-unit and regional applications only. This means you will be required to open and operate multiple stores, not just one store, in your chosen territory.
The following specific cities in these countries, however, are currently closed to franchising applications:
USA: Los Angeles, CA; Brooklyn, Manhattan, Queens, Long Island, NY
Canada: Burnaby, Richmond, Surrey, Vancouver, BC / Calgary, Edmonton, AB / Greater Toronto Area, Hamilton, Ottawa, Waterloo, ON / Montreal, QC / Winnipeg, MB
Europe: Paris, France / Barcelona, Spain
Japan: Tokyo 23 Ku; Osaka Prefectural, Osaka City, Kita Ku; Osaka Prefectural, Osaka City, Chuo Ku
Australia: Adelaide / Brisbane / Canberra / Hobart / Melbourne / Perth / Sydney
New Zealand: Auckland
Coco Milk Tea Franchise Application Process
How to apply as a franchisee in these locations? Here's a brief rundown and explanation of the franchise application process.
Step 1: Online Application. Proceed to the company's official international website to register an account and to submit your franchise application online. The review of your application usually takes 2-3 weeks.
Step 2: Phone Interview. After an initial evaluation of the online application, you will be contacted via telephone where the preliminary franchise information will be shared with you.
Step 3: Business Plan Preparation. You will then be asked to prepare and submit a business plan. This contains your overall strategies and tactics, complete with financial forecasts, on how you will make your CoCo milk tea franchise successful in the chosen location. After 2-3 weeks, you will hear from them regarding their review of the business plan you submitted.
Step 4: Video Conference. Another meeting will be done, this time via Skype or video conference, for a more detailed discussion of your franchise plans.
Step 5: Visit to Taiwan HQ. If you passed all preceding steps, you will then be invited to visit CoCo's headquarters in Taiwan for a company tour and final interview with a member of CoCo's board of directors.
Step 6: Store Opening. That's it! You'll now open and start operating your CoCo Fresh Tea and Juice store.
Coco Milk Tea Franchise Fee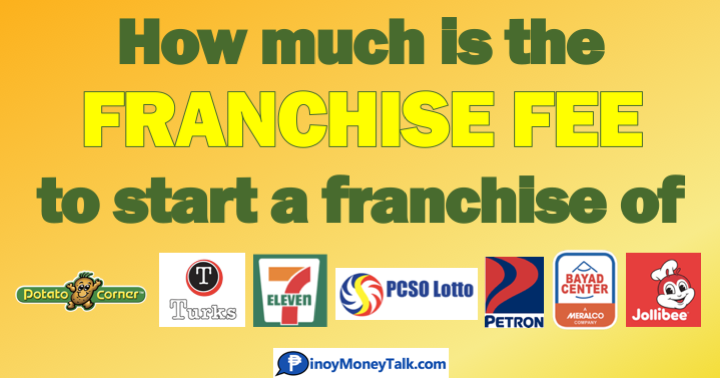 How much is the CoCo Milk Tea franchise fee? Unfortunately, this is currently not disclosed and will only be shared to franchise applicants who will pass the preliminary screening.
What's included in a CoCo Milk Tea franchise? Unfortunately, these details are again not made public. But according to the company's website:
"We provide plentiful training resources and build excellent management systems. Outside of the managing concepts, training resources are considered the second most important thing by investors when it comes to choosing partners.
Our company has training handbooks to keep the consistency in various regions. In addition, through the cooperation between headquarters and regional partners, we are able to attain the flexibility to adjust quickly to market needs in each location."
Is it a good idea to pursue a Coco Milk Tea franchise? Here's our evaluation of the advantages and disadvantages of this franchise.
Pros of franchising Coco Fresh Tea & Juice
Here are good reasons why you should consider franchising Coco Milk Tea:
Milk tea, as a product, is still a relatively fresh concept made more exciting by an unending offerings of flavors, sinkers, and toppings that appeal to the young and oldies alike.
The milk tea craze shows no signs of slowing down, evidenced by long queues and waiting times in popular milk tea shops in the country.
Coco Fresh Tea franchises may not be available in the Philippines at the moment, but other attractive locations — such as the US, Canada, UK, Singapore, Japan, and Australia, among others — are open for franchising.
Cons of franchising Coco Fresh Tea & Juice
Of course, there are also downsides to acquiring this franchise. Here are some things to consider before deciding to venture into this franchise business:
Unfortunately, the company is currently not open to franchising in the Philippines but if you're interested to franchise Coco Fresh Tea in other countries, you may contact the company for details.
The milk tea market in the Philippines is getting more and more saturated, with competition continuing to heat up among local (Serenitea, Moonleaf, Infinitea, Simple Line, etc.) and foreign brands (Cha Time, Tiger Sugar, Dakasi, Gong Cha, Happy Lemon, etc.).
There is a high attrition and closure rate among food franchises and food cart businesses in the country. Milk tea may be popular these days, but like other food crazes in the past that came and went, there is no assurance that milk tea will become a staple among Filipino foodies in the years to come.
CoCo Contact Details
Since the local franchise owner of CoCo Fresh Tea in the Philippines, Tobistro Foods Inc., has already said that they are currently not opening the company to franchising, franchise-related inquiries will likely not be accommodated. But if you still wish to contact the company, you may reach them at:
Facebook: www.facebook.com/pg/CoCoTeaPhilippines/
Email address: teamph@coco-tea.com
Twitter: @cocoteaph
Instagram: @cocoteaph
To reach Coco Milk Tea International, visit their website at www.coco-tea.com.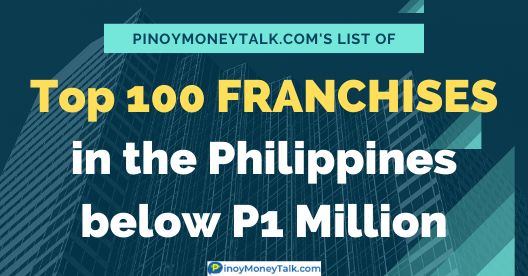 ---
Interested in other milk tea, food cart, or restaurant franchises? Check out PinoyMoneyTalk's list of the 100 Best Franchises in the Philippines under Php 1 Million!
---
Sources: Official company website and Official Coco Fresh Tea Philippines Facebook page