Making waves among thousands of Filipino college students for its unique and affordable take on a classic Pinoy meal, Ate Rica's Bacsilog is no doubt a rising star when it comes to food-on-the-go. Starting out as a temporary business venture in 2006, the brand has now expanded to over 40 locations with plans to open more in the coming months.
Do you want to be a part of this tasty success story? Keep reading to know more about Ate Rica's Bacsilog's franchising details.
Franchise Highlights: Ate Rica's Bacsilog
| | |
| --- | --- |
| Overview of Ate Rica's Bacsilog | A food kiosk offering the on-the-go meal "Bacsilog" -- rice toppings consisting of fried egg and bacon with melted cheese |
| Ate Rica's Bacsilog franchise fee | Php 450,000 |
| Franchise inclusions | Equipment, initial supplies inventory, crew uniform, staff training, marketing materials, POS, CCTV, etc. |
| Advantage of franchising Ate Rica's Bacsilog | Marketability among students and office workers is tried and tested for at least 10 years now across its dozens of locations |
| Disadvantage of franchising Ate Rica's Bacsilog | Food industry is fierce and highly competitive and success of bacsilog concept is yet to be seen in locations other than school or mall |
---
Interested in other food cart or food stall franchises? Check out PinoyMoneyTalk's list of the 100 Best Franchises in the Philippines under Php 1 Million
---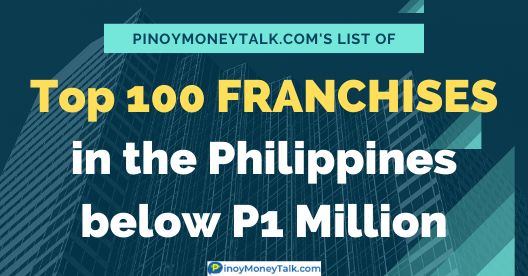 The Bacsilog Story
Believe it or not, before becoming the successful business owner and founder of Ate Rica's Bacsilog, Rica Peñalosa was an end-of-contract employee or "endo" casualty who hopped from one job to another.
Finding work was tough despite her graduating from an Information and Technology (IT) course. She ended up working as a contractual Customer Support staff in a Philippine bank but due to the practice of "endo", or the termination of employment prior to regularization, Rica was unable to secure a permanent regular position in the company.
Hoping for greener pastures abroad, she decided to try her luck by applying to work overseas. But as fate would have it, in 2006, while waiting for her OFW work visa to Dubai, Rica borrowed Php 20,000 from her father to build a makeshift foodcart. Using this literal push cart, she would peddle her bacsilog meals in Agno Street near De La Salle University (DLSU) in Taft Avenue, Manila.
"Everyday, nagtutulak talaga ako ng cart," recalls Rica, "sa gilid ng La Salle, kasi wala pang establishments dun noon."
Soon enough, hungry students looking for a quick grub during lunchtime became her store's regular patrons. More than the good location, however, what made Rica's food stall stand out was her innovative take on the all-time favorite silog.
Made with fried rice, fried egg and bacon topped with melted cheese, the Bacsilog certainly looks and sounds like an expensive meal. Much to her customers' surprise, it sold for only Php 38.00 a cup!
Rica's food stall business became so lucrative that she recovered her investment in a span of just six months. In fact, she was earning more money from it than her previous contractual jobs! At once, she decided to cancel her plans of working in Dubai to fully devote her time to the business.
From La Salle to UST
In 2008, a food court along Agno Street opened and Rica quickly grabbed the opportunity and leased a space there. This was when her food stall finally got its name Ate Rica's Bacsilog.
But why Bacsilog? In an interview with the TV showMy Puhunan, Rica explained: "Alam naman natin na ang mga (estudyante ng) La Salle, may mga sinabi 'yan. Alam nila yung bacon, sosyal ang bacon. So nag-try sila. On top of it, may masarap pa dun, 'yung inilalagay kong cheese."
When the business started, Rica only had three items in the menu: Bacsilog, Tapsilog and Tocilog. Despite the limited offerings, she was able to sell 100 to 150 cups of those products everyday. That translated to earnings of around Php 3,000 to Php 6,000 every day.
But becoming a formal business proved challenging as Rica now had to pay rent and government taxes. This forced her to raise prices and all the Silog variants were then sold for Php 69.00 each.
Despite the price increase, her loyal customer base of Lasallians grew even larger. Eventually, Rica gathered enough funds to open a new stall catering to a different student clientele, this time at the University of Santo Tomas (UST), in 2015.
Learn more about Rica Penalosa and her bacsilog story in this feature video from ABS-CBN's My Puhunan TV show.
Road to Franchising
In 2017, after receiving several requests and inquiries about franchising, Rica sought the help of Dino de Leon, one of her most loyal customers in DLSU who is now a lawyer. Dino contacted three other Lasallians who are experts in their respective fields: Leon Flores in marketing, Carlo Flores in finance, and Carlo Enriquez in operations.
In April 2017, the five partners formed Baconnoisseur Corporation, which would operate new outlets and open the business to franchising. The company launched its first franchised branch of "Ate Rica's Bacsilog" in August 2017. By 2020, the business aims to become a major player in the food franchising industry with the goal of operating at least 150 stalls nationwide.
Rica knew that students and office workers form the perfect target market for bacsilog. She knew that her product will be embraced by people on-the-go looking for affordability and convenience. This is the reason why Ate Rica's stalls are primarily located at or near schools, malls, and other commercial establishments.
At present, there are at least 41 outlets of Ate Rica's Bacsilog nationwide. These include 18 malls, 16 schools, and 7 other locations. Some of the schools where they have branches are:
De La Salle University Taft (the first branch)
University of Santo Tomas
Ateneo De Manila
University of the Philippines Diliman
University of Makati
University of the East
Manila Central University
As for mall locations, Ate Rica's Bacsilog is present at:
Xentromall Antipolo
SM Hypermarket Iloilo
Robinson's Iloilo
Primark Cainta
Shaw Center Mall
Alphaland Southgate Mall
Bacsilog and other Products
Ate Rica's Bacsilog is known for serving tasty, affordable and convenient silog meals in schools and commercial spaces. The brand takes pride in the fast preparation and quality of its offerings.
Ate Rica's flagship product, the bacsilog — short for "bacon, sinangag, at itlog" — is a special variant of the Filipino silog meal. Made with the classic fried rice and fried egg combo with a unique twist of bacon, melted cheese and special sauce, its Php 69.00 price certainly appears to be a delicious bargain.
Other menu items of the Ate Rica's food kiosk include: Tapsilog (tapa, fried rice and fried egg); Hotsilog (hotdog, fried rice and fried egg); Tocilog (tocino, fried rice and fried egg); Cornsilog (corned beef, fried rice and fried egg); and Combo (combination of any two silog meals).
Ate Rica's Bacsilog Franchising Details
Baconnoisseur Corporation, the parent company managing the master franchise of Ate Rica's Bacsilog, is currently accepting franchise applications.
The franchise fee and total franchise package of Ate Rica's Bacsilog costs Php 450,000. This investment is already inclusive of:
Site ocular inspection and approval (within greater Manila area)
Modular foodcart with signage and menu board
1 unit chest freezer
Cooking Equipment (griddle), rice cooker, kitchen and plastic wares
Initial food and supplies inventory worth Php 12,000
Complete set of uniform for three staff
Staff training course for one week and on-site opening support
Operations manual and on-demand assistance
Store opening marketing materials (flyers, balloons, tarpaulin)
Point-of-Sale (PoS) and inventory system
CCTV system
General liability and fire insurance
How much is the potential earnings from this franchise? In an interview with ABS-CBN's TV show My Puhunan in 2018, Rica mentioned that, in one food stall alone, she typically sells around 700 cups in a day. This translates to income of around Php 40,000 to Php 50,000 everyday!
Of course, your own earnings would depend on a variety of factors, including who the target market is in your chosen franchise location and whether the product appeals to this market and they have the purchasing power to buy the product. Competition also plays a part in a franchise success so don't expect to earn Php 40,000 to Php 50,000 everyday that easily.
How to Franchise Ate Rica's Bacsilog
Interested franchisees may begin to apply by filling out the franchise inquiry form at Ate Rica's Bacsilog's website. Make sure to provide your e-mail address and the prospective location of your franchise.
Upon initial assessment by Ate Rica's Bacsilog management, a franchise kit will be sent to your e-mail address. This contains more information about the franchise requirements and additional steps in the application.
Is it worth it to franchise Ate Rica's Bacsilog? Here's our assessment of the Pros and Cons of this franchise.
Pros of franchising Ate Rica's Bacsilog
With its popularity on the rise, Ate Rica's Bacsilog is one of the fastest growing franchises in the country.
Although there are other food stalls which serve on-the-go rice meals, Ate Rica's does not have a competition yet when it comes to its unique Bacon Silog.
Its marketability among students and office workers has been tried and tested for more than a decade already across its 41 locations.
Cons of franchising Ate Rica's Bacsilog
The food industry is very competitive and fierce, with new food concepts sprouting almost everyday.
It might take months or even a few years to recover the franchising fee and total investment (at least Php 450,000).
If your Ate Rica's Bacsilog franchise will not be located near a school or a commercial establishment, sales volume may be lower as the brand's success in other areas has yet to be seen.
Franchising Contact Details
Prospective franchisees may contact the company via the contact details below.
Head office: Unit-H 1059 Arellano Avenue. cor Estrada Streets, Malate, Manila
Telephone number: (+63)2 711 7084
Mobile number: (+639)27 408 6312
Email address: franchise@bacsilog.com.ph
Website: bacsilog.com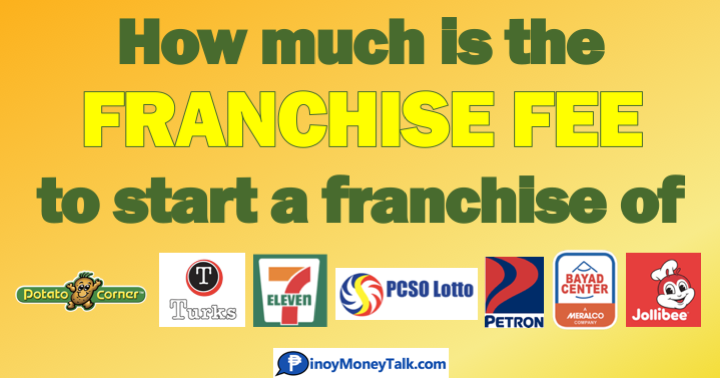 ---
Interested in other food cart, restaurant, or service franchises? Check out PinoyMoneyTalk's list of the 100 Best Franchises in the Philippines under Php 1 Million!
---
Sources: Official company website (bacsilog.com) and Facebook page, Entrepreneur Philippines, ABS-CBN My Puhunan